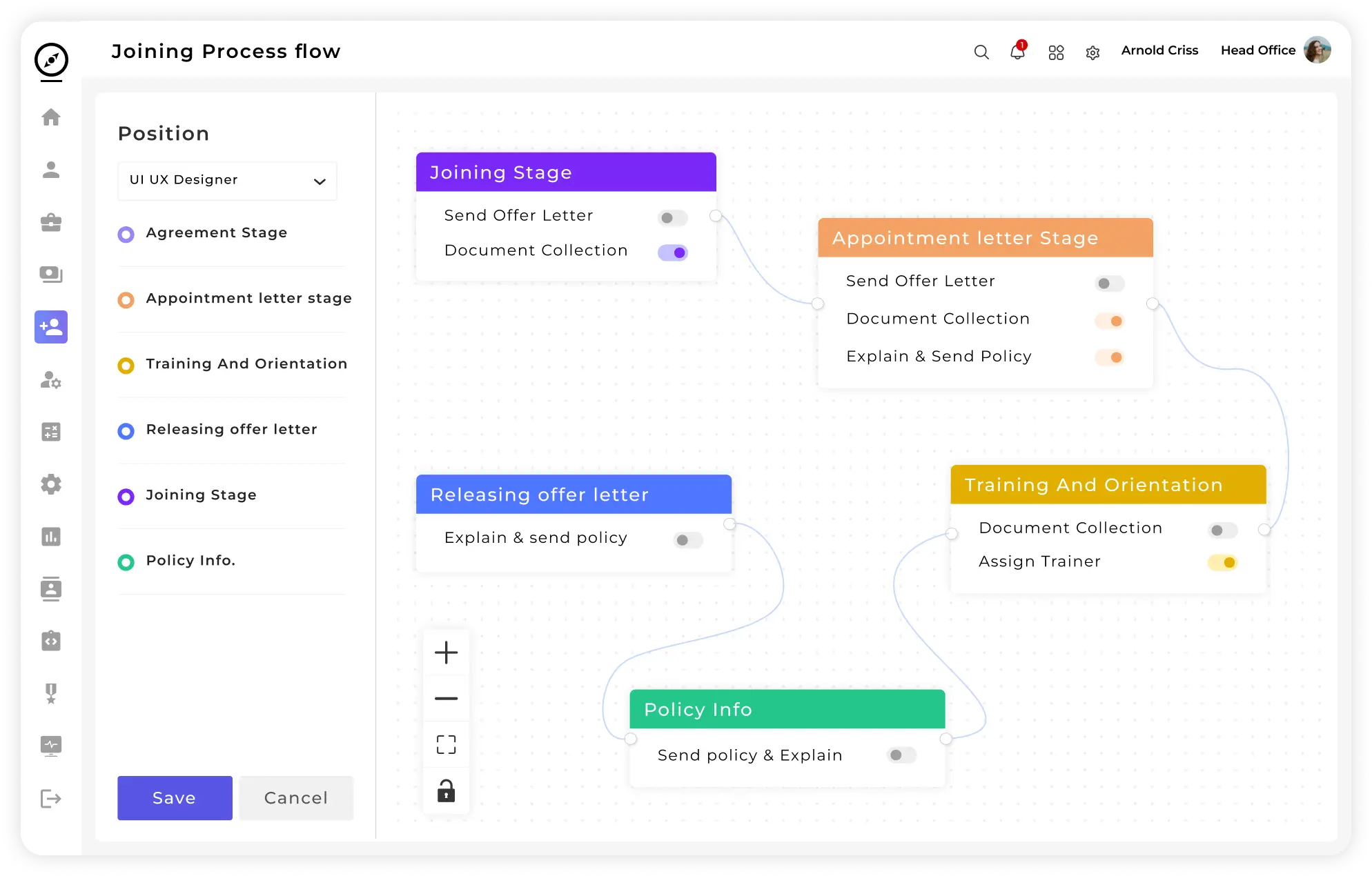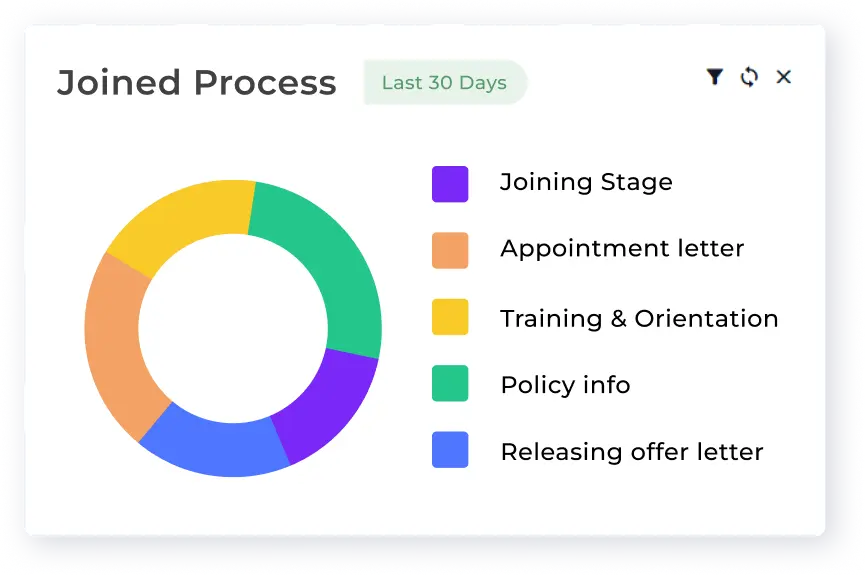 Best Employee Onboarding Solution

for Automated and Efficient Onboarding
Minimize paperwork, reduce administrative burdens, and maximize the efficiency of new employee onboarding. Ensure a smooth transition into your organization's culture & operations.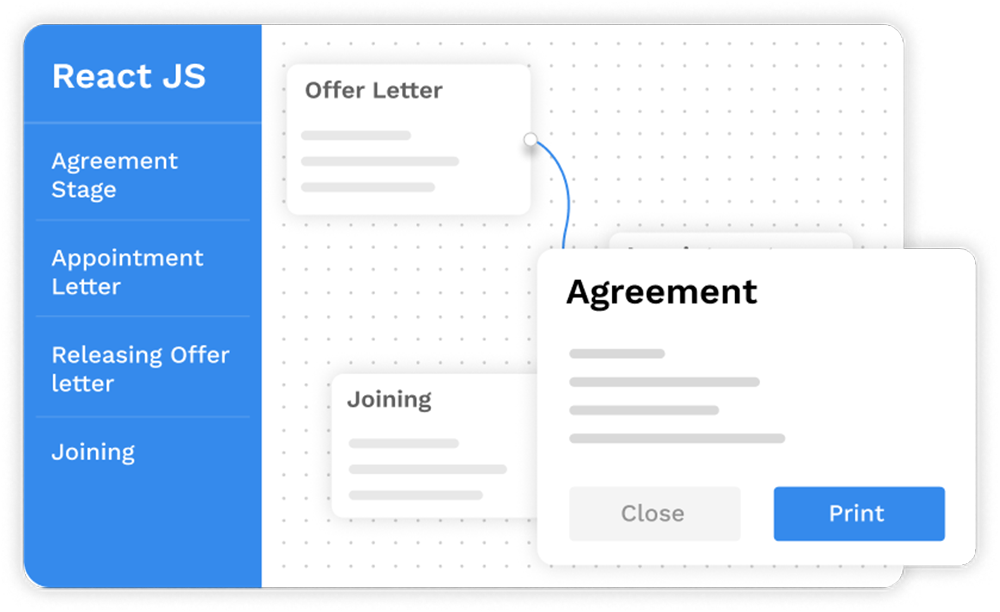 Automate Onboarding Process
Build a streamlined system for the onboarding procedure. Assign new hires to their respective departments quickly.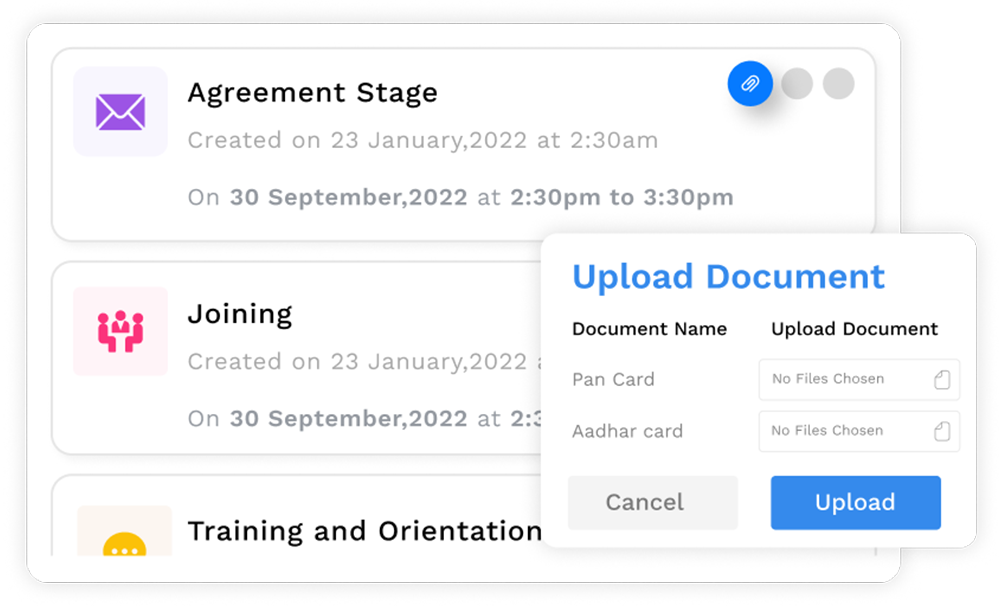 Employee Documentation
Create offer letters, agreements, and policies to share with candidates in a single click and keep things organized.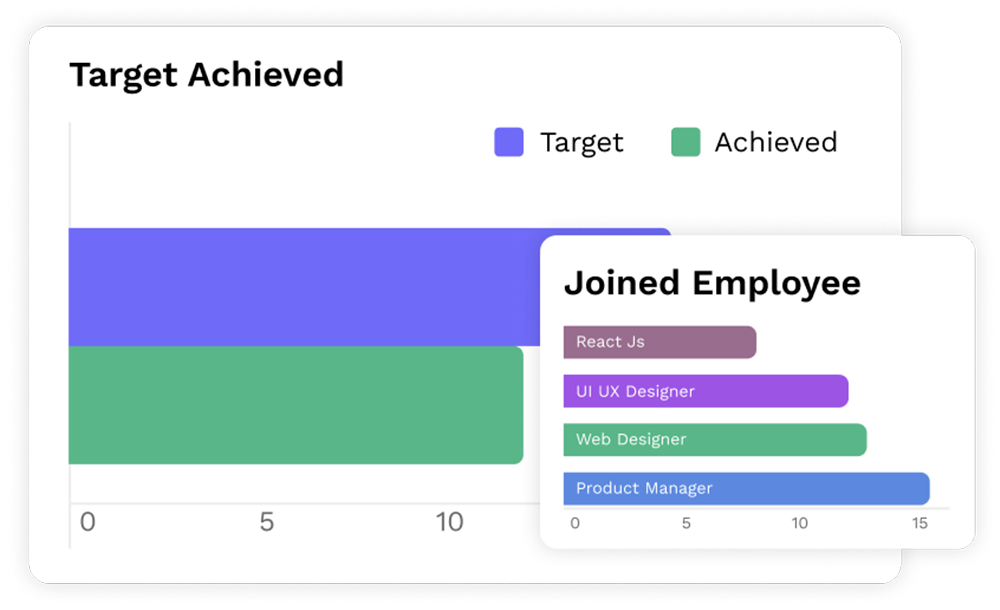 Detailed Progress Analytics
Track new employees' administrative documentation, generate reports & manage training as per organization guidelines.
Streamlined Onboarding

Through intelligent Features

Document Collection
Follow a simple stage-wise channel for step-by-step document collection. Simplify HR workflows for new hires with our HR onboarding solution.

Letter(s) Generation
Generate all necessary letters from pre-defined templates for onboarding. Manage administrative tasks smoothly and without manual paperwork to save more time.

Email Integrations
Effortlessly send automated emails to new employees with customized messages in a single click. Minimize paper usage for multiple onboarding letters.

Agreement Drafting
Create and send agreement papers to concerned parties in one click. Draft as per policies, send with ease & receive signed copies from new hires.

Training & Orientation
Develop & implement training sessions or programs aimed at guiding employees towards the right direction. Facilitate organizational growth.

Policy Email Automation
Effectively communicate company policies, terms & conditions, and guidelines to new hires with ease, using our automated HR onboarding solutions.
Ensure a
smooth transition


for new employees

Insightful Onboarding Dashboard
Our onboarding dashboard is designed to identify key profiles of new hires & present necessary steps to facilitate a seamless onboarding process. Ultimately, it assists the organization with consistent compliance, accurate progress tracking and delivering an enhanced onboarding experience for new employees.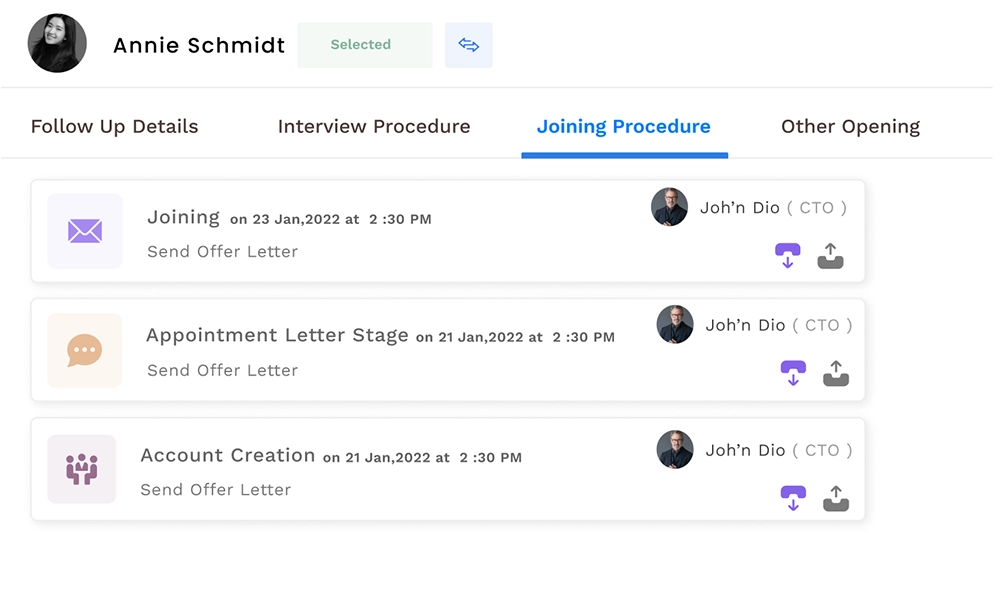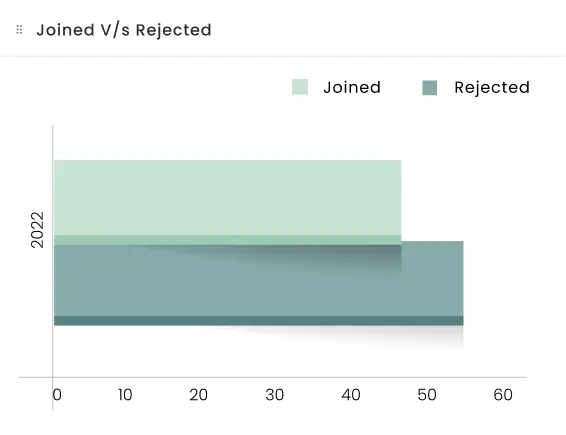 Personalized Onboarding Stages
Tailor onboarding stages to each department or position, providing a personalized experience that aligns with the role and organizational goals. Foster a sense of belonging for the new employee and accelerate integration, leading to higher engagement and retention rates with our HR onboarding solution.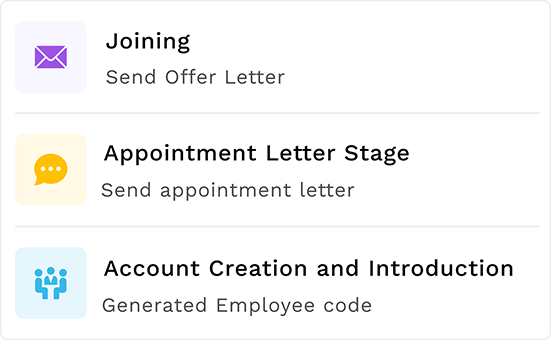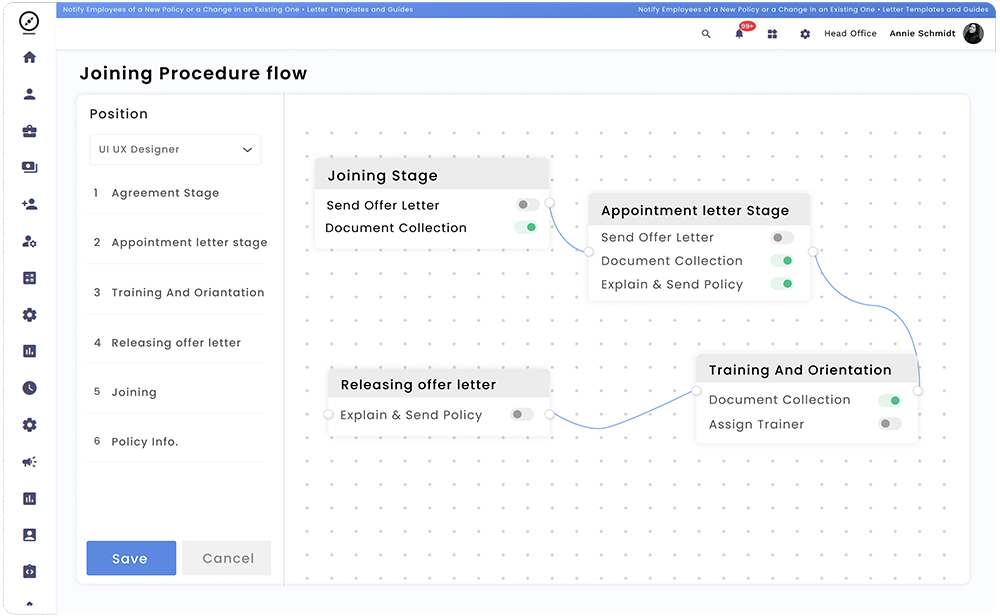 Task Assignment Automation
Automate task assignments during onboarding, streamlining the process and ensuring clear responsibilities. Our HR onboarding solution eliminates manual coordination, reduces errors, and increases efficiency, allowing new hires to focus on their core responsibilities from day one.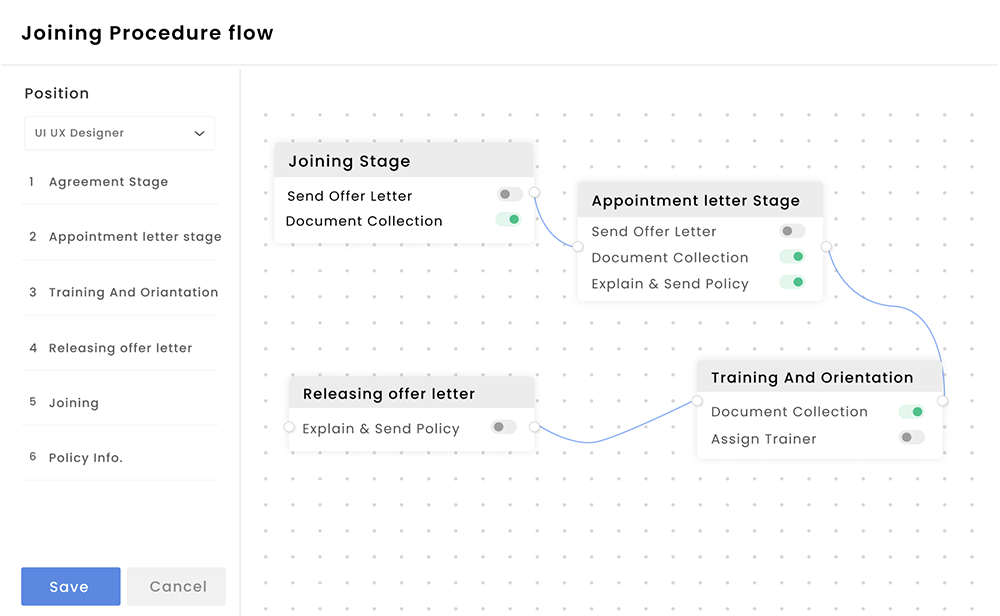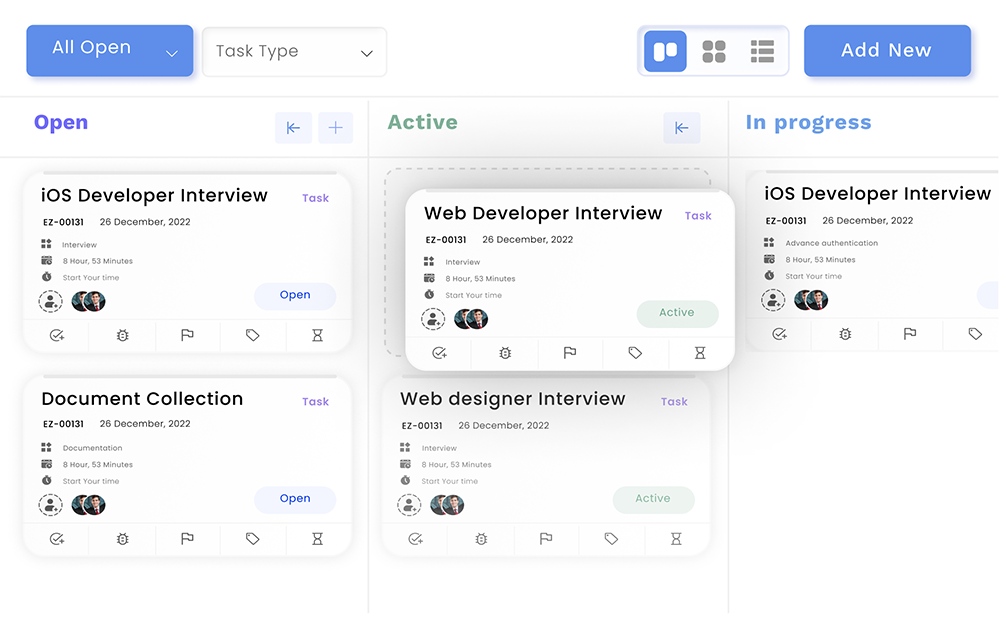 Stage-wise Candidate Progress
Track candidate progress through each onboarding stage, gaining insights into their development and identifying areas for improvement. This data-driven approach enables targeted support and ensures a smooth transition between stages, leading to a successful onboarding experience.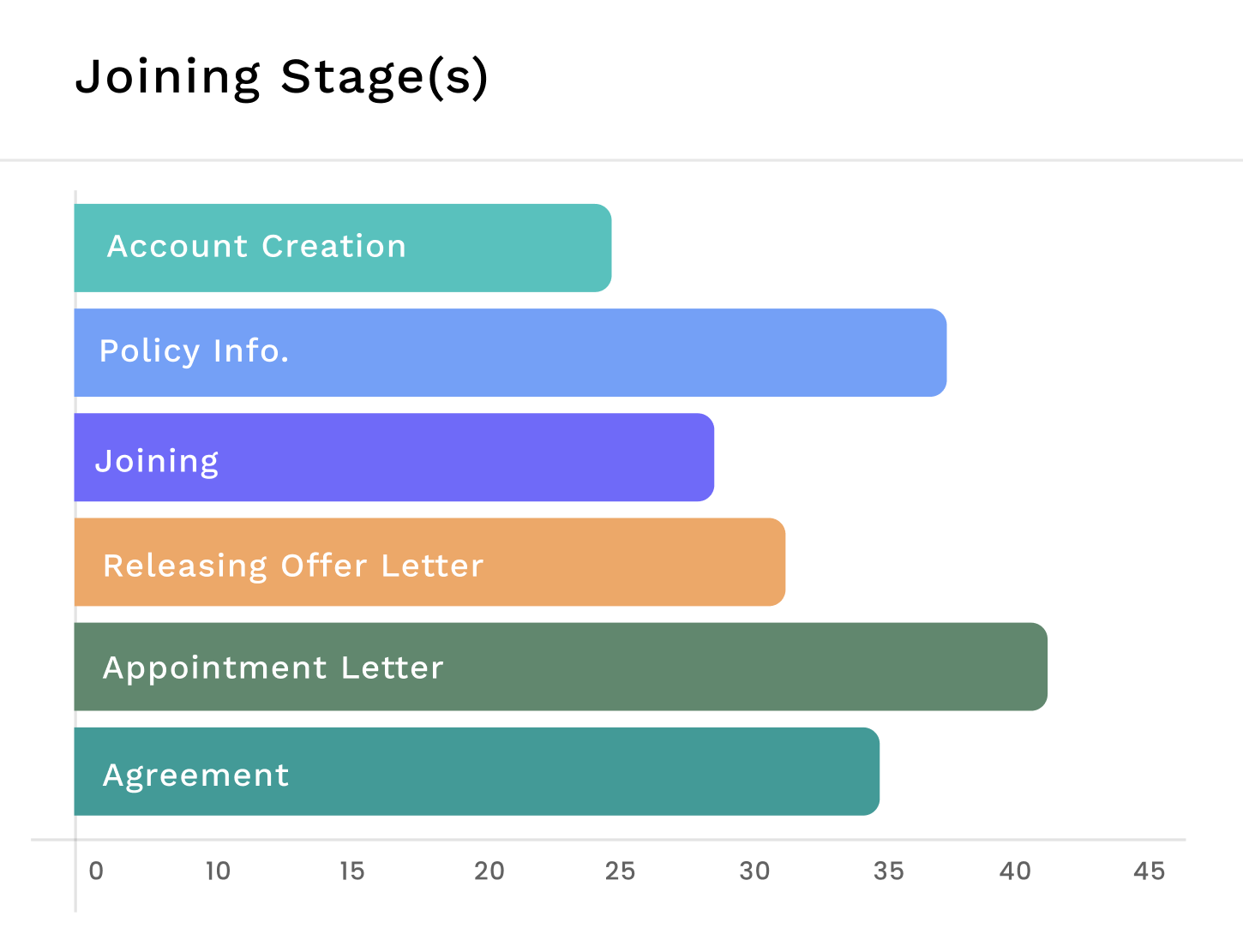 Automated Trainer Assignments
Our HR onboarding solution automatically assigns trainers to new hires based on expertise and availability. This automation simplifies the process, optimizes resource utilization, and ensures consistent guidance and support throughout the onboarding journey, enhancing employee satisfaction and performance.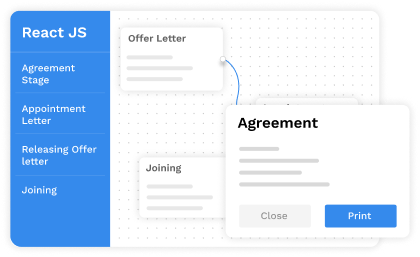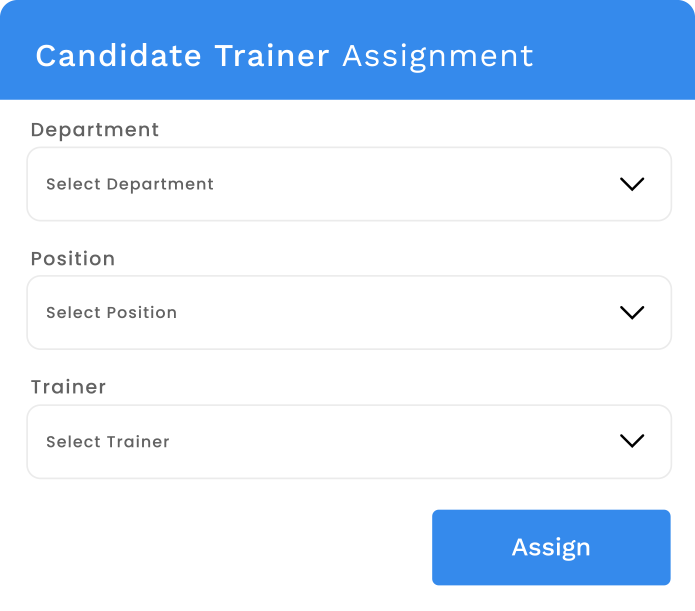 Empower HR Operations Using
Bizcompass

with