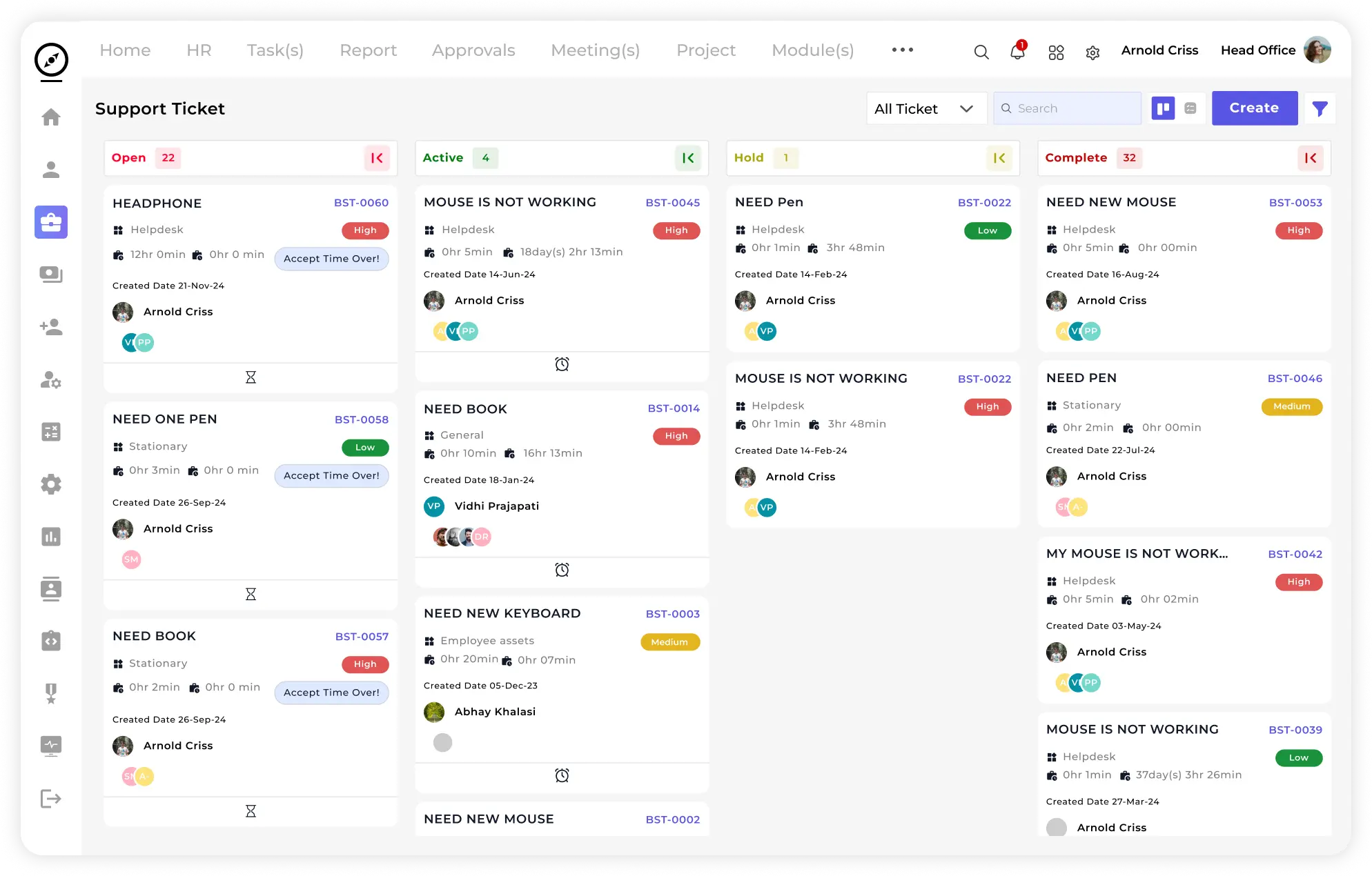 Customer Support Solution

to Handle, Manage, Respond Faster on Tickets
Deliver exceptional customer support with a centralized platform, ticket management, and knowledge base, ensuring efficient issue resolution & complete customer satisfaction.
Omnichannel Support
Enable support across multiple channels: calls, web chat, live chat, SMS, & email for complete customer assistance.
Efficient Ticket Handling
Resolve customers, partners, internal employees' issues from raised tickets & deliver support using a priority matrix.
Dynamic Agent Support
Provide prompt customer-focused services with a support agent & escalate tickets to other teams for issue resolution.
Streamlining support for
a
superior customer experience

Instant Messaging
Our Customer Support solution connects you via chat, Telegram, WhatsApp, or Facebook on the helpdesk for quick inquiry response & ticket management.

Ticket Auto Assignment
Bizcompass Customer support solution prioritizes & assigns tickets seamlessly to concerned teams as per defined parameters for streamlined resolution.

Customization Workflow
Tailor customer support ticket workflows, clearly define step-by-step procedures, expedite issue resolution process and enhance customer satisfaction.

Email Integrations
Automatically route ticket requests to the right recipients via email, ensuring efficient service tracking and comprehensive support & service records.

Multi-tier Support
Leverage multiple management levels for customer ticket resolution. Deliver unified responses to boost satisfaction with our customer support solution.

Service Level Agreement
Establish trust and improve customer experience by effectively meeting service level expectations, becoming a reliable source of information.
Track
requests & manage


support issues better.

Customizable Dashboard
Empower support teams with a versatile dashboard to effortlessly access and handle customer information and support tickets. Tailor the dashboard to meet specific team requirements, ensuring a user-friendly interface for streamlined support task management.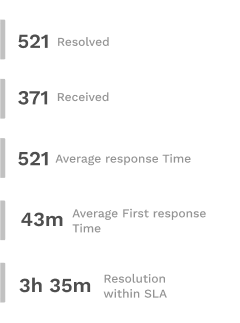 Seamless CRM Integration
Integrate support management with CRM for a holistic view of customers, their history, and interactions. Leverage this data to personalize support interactions and deliver an enhanced, personalized customer experience.

Efficient Task Management
Create, assign, and track tasks within the support management system. Prioritize, collaborate, and provide prompt resolutions, ensuring customer satisfaction and boosting productivity.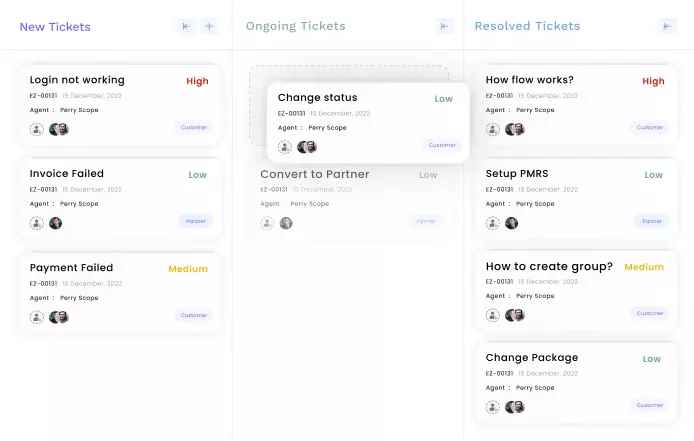 Effortless Attachment Handling
Efficiently manage and access file attachments associated with support tickets. Ensure authorized access and streamline attachment handling for enhanced support operations.

Enhanced Project-Support Synergy
Integrate project management and support management systems to seamlessly track and resolve support-related bugs. Optimize project management processes and deliver exceptional customer support.