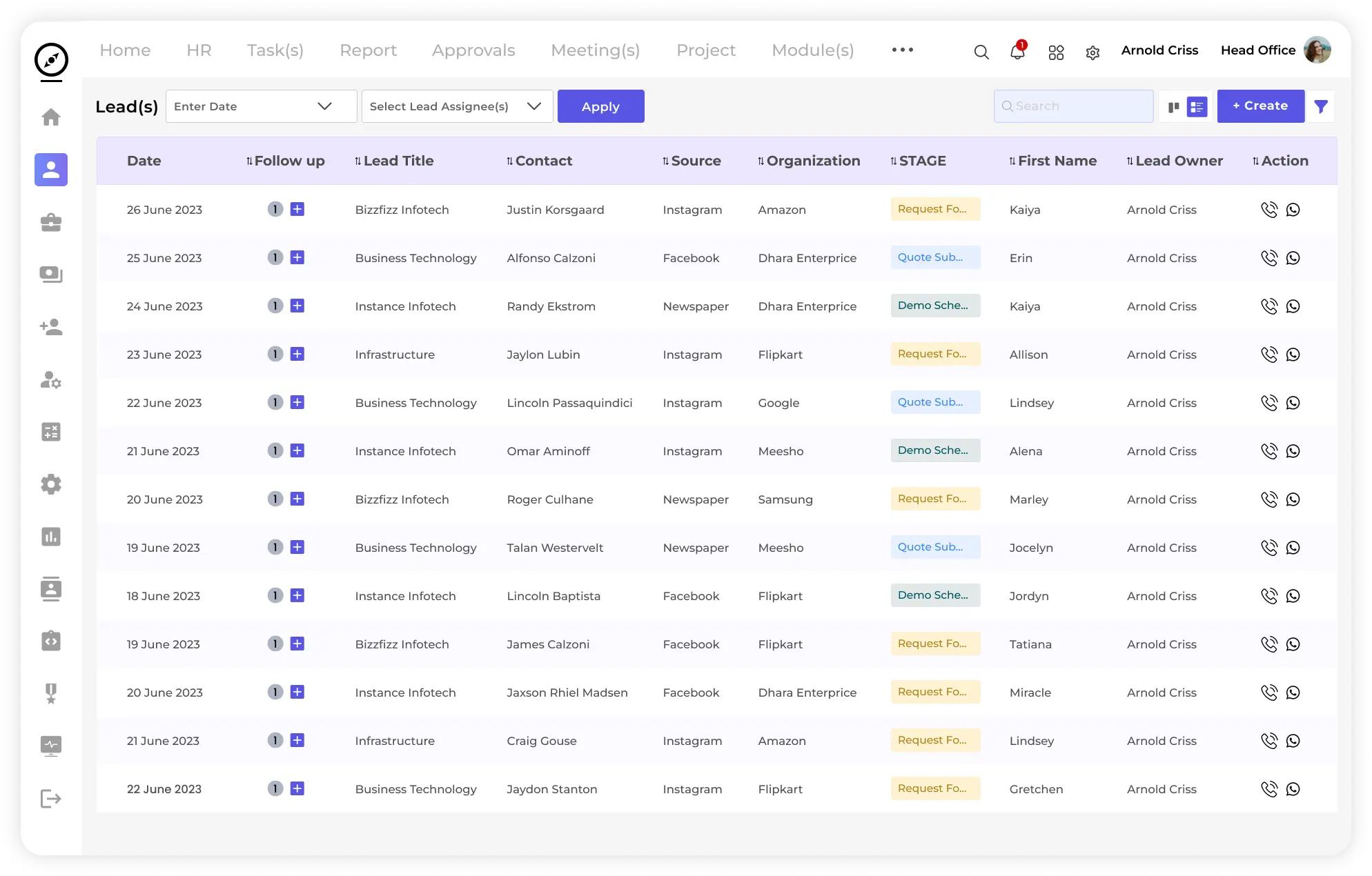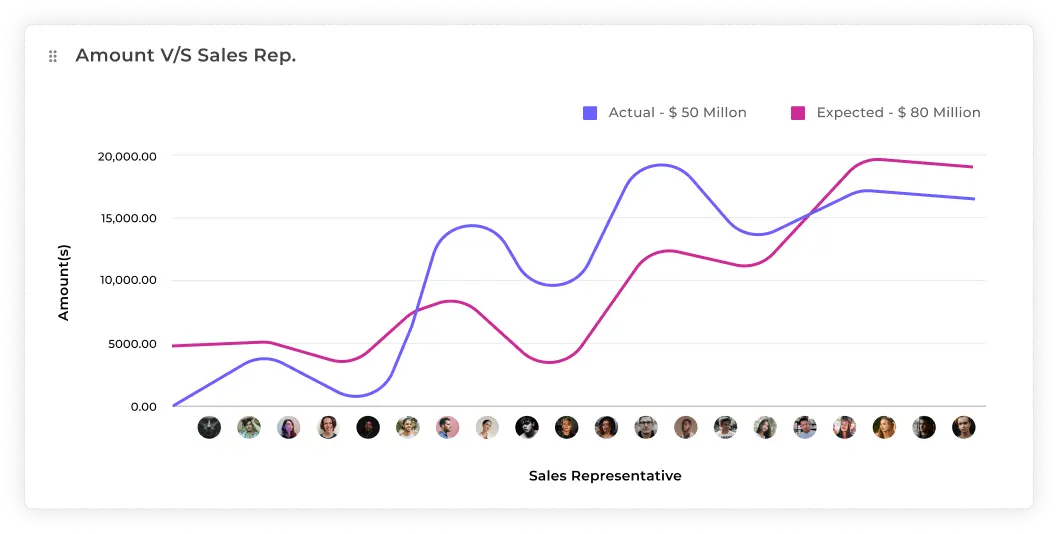 CRM Solution

to Build Better Relation Faster with Superior Automations
Record customer & prospect information, identify business opportunities, engage with customers better, identify communication gaps, build relationships, and close more deals.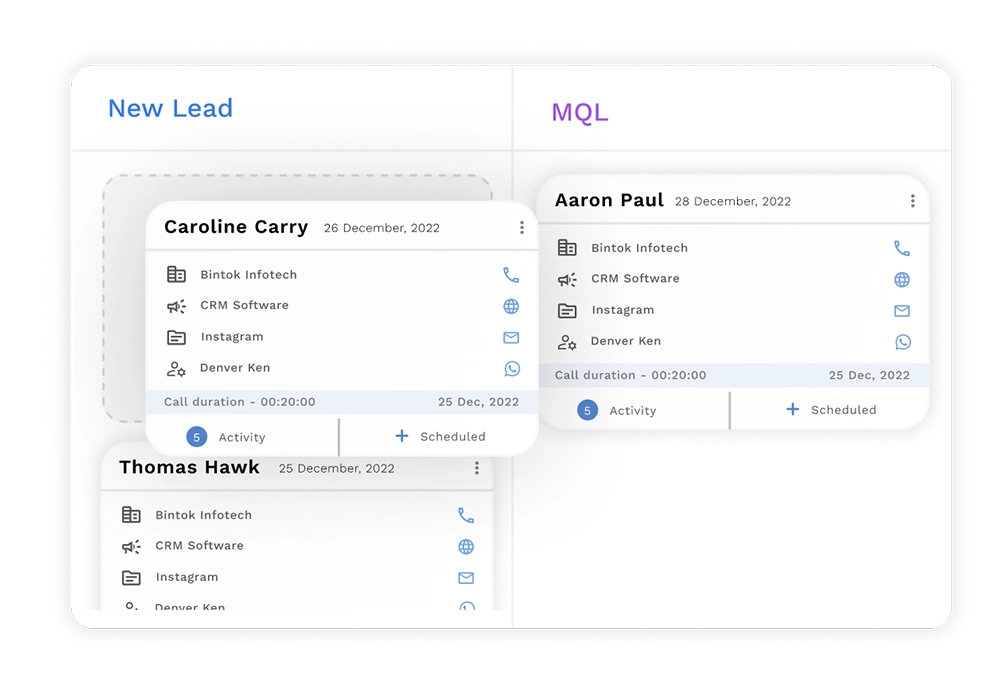 Streamline Lead Management
Maximize sales & productivity by nurturing qualified leads through automated emails and WhatsApp messages.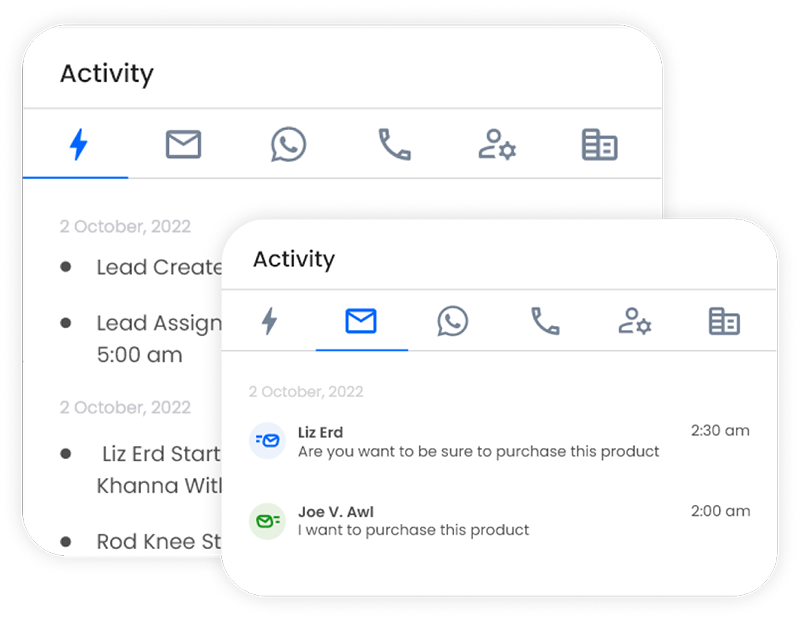 Capture Customer Interactions
Engage and follow-up with prospective clients by scheduling meetings or calls. Turn potential leads into actual business.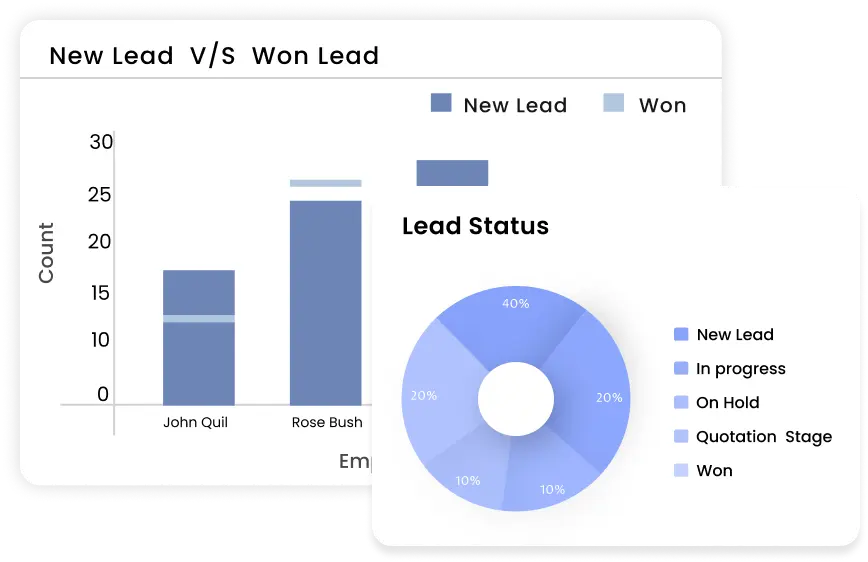 Team Performance Measurement
Generate region or hierarchy based forecasts, estimate performance using KPI data, and specify goals for your teams.
Collect Customer Insights

Build lasting relations

Sales Forecasting
Leverage real-time data to predict revenue from active deals, allocate targets to teams based on lead flow, and identify bottlenecks for improved performance.

Omnichannel Integrations
Enable client communication through integrated channels like WhatsApp, chat, and email. Allow sales teams to engage in meaningful discussions with prospects.

Organized Documents
Organize relevant documents - quotation estimations, sales orders, invoices, strategies, data sheets to the document repository with centralized access rights.

WhatsApp Integration
Interact with clients using our inbuilt WhatsApp window. Eliminate switching to WhatsApp chat with our CRM solution.

Activity Tracking
Track customer history reports by recording follow-up details and activities, ensuring constant tabs on interactions.

Deal Intimations
Prioritize, monitor, and analyze each deal created by sales representatives to gain real-time visibility of all deals in a single place.
Nurture
relationships


with leads and clients.

Dynamic Quote Generator
Boost your sales team's efficiency with a dynamic quote generator. Just enter project details and the generator will swiftly produce accurate and detailed project quotes by calculating costs based on the information provided. Streamline your quotation process and save time while ensuring accuracy with our CRM solution.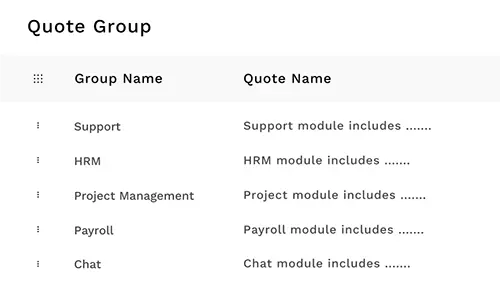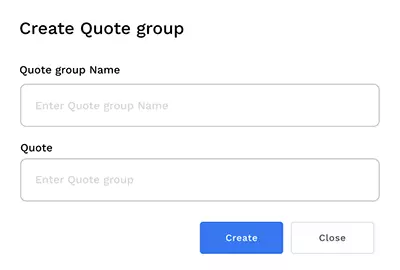 Lead & Customer Management
Efficiently manage, store & organize customer information and sales leads with our CRM solution. Streamline customer management processes and enhance organizational communication. Gain valuable insights into customer behavior and preferences, make informed decisions and deliver personalized experiences that drive customer satisfaction and loyalty.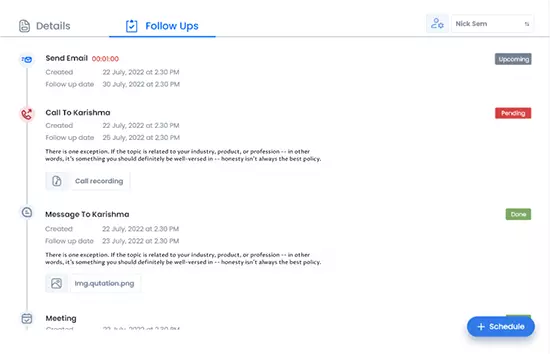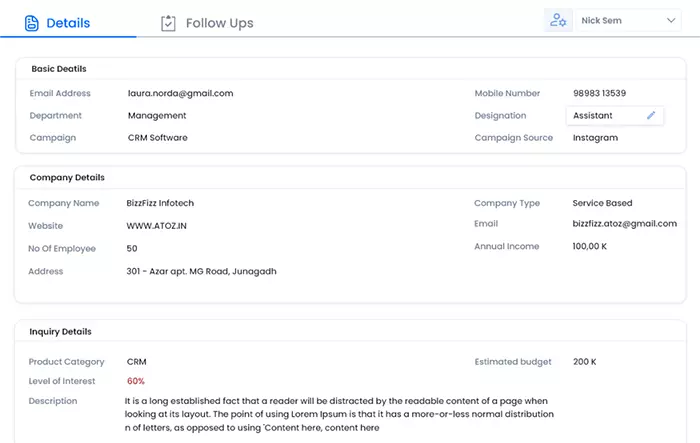 Decision-driving Analytics
Our CRM solution involves analyzing customer data from various sources, such as sales records, customer service interactions, and marketing campaigns. This helps to identify trends and patterns to improve customer relationships, increased customer retention, and superior customer service to drive overall business growth.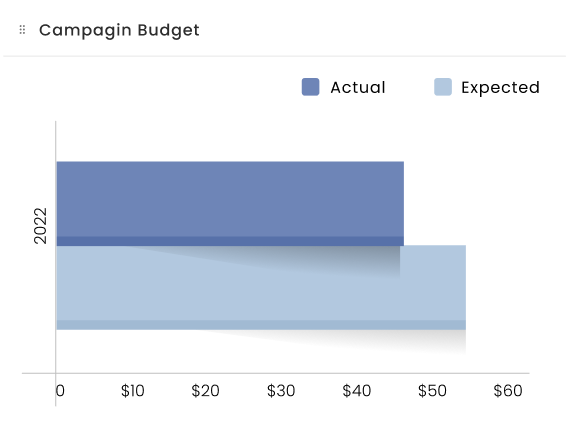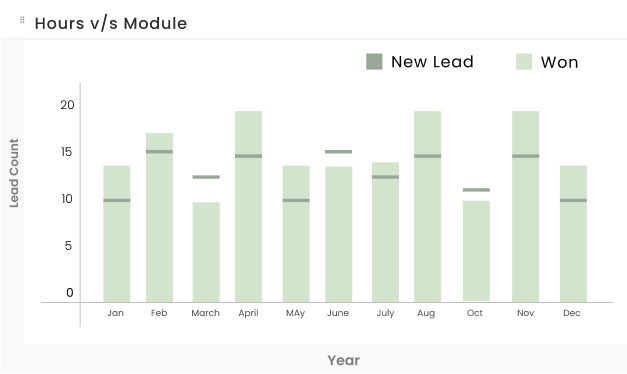 Marketing Automation
Marketing automation with our CRM software allows more personalized and efficient marketing campaigns across various channels like advertisements, banner ads, direct mail, emails, and telemarketing. Leverage customer interaction, gain valuable insights, deliver targeted messages, and maximize marketing effectiveness to drive business growth.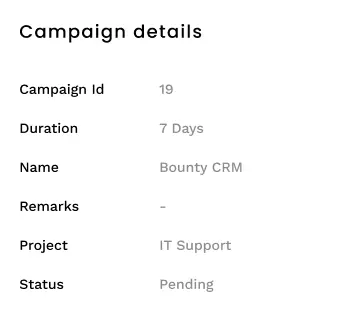 Discover More Solutions
Like This