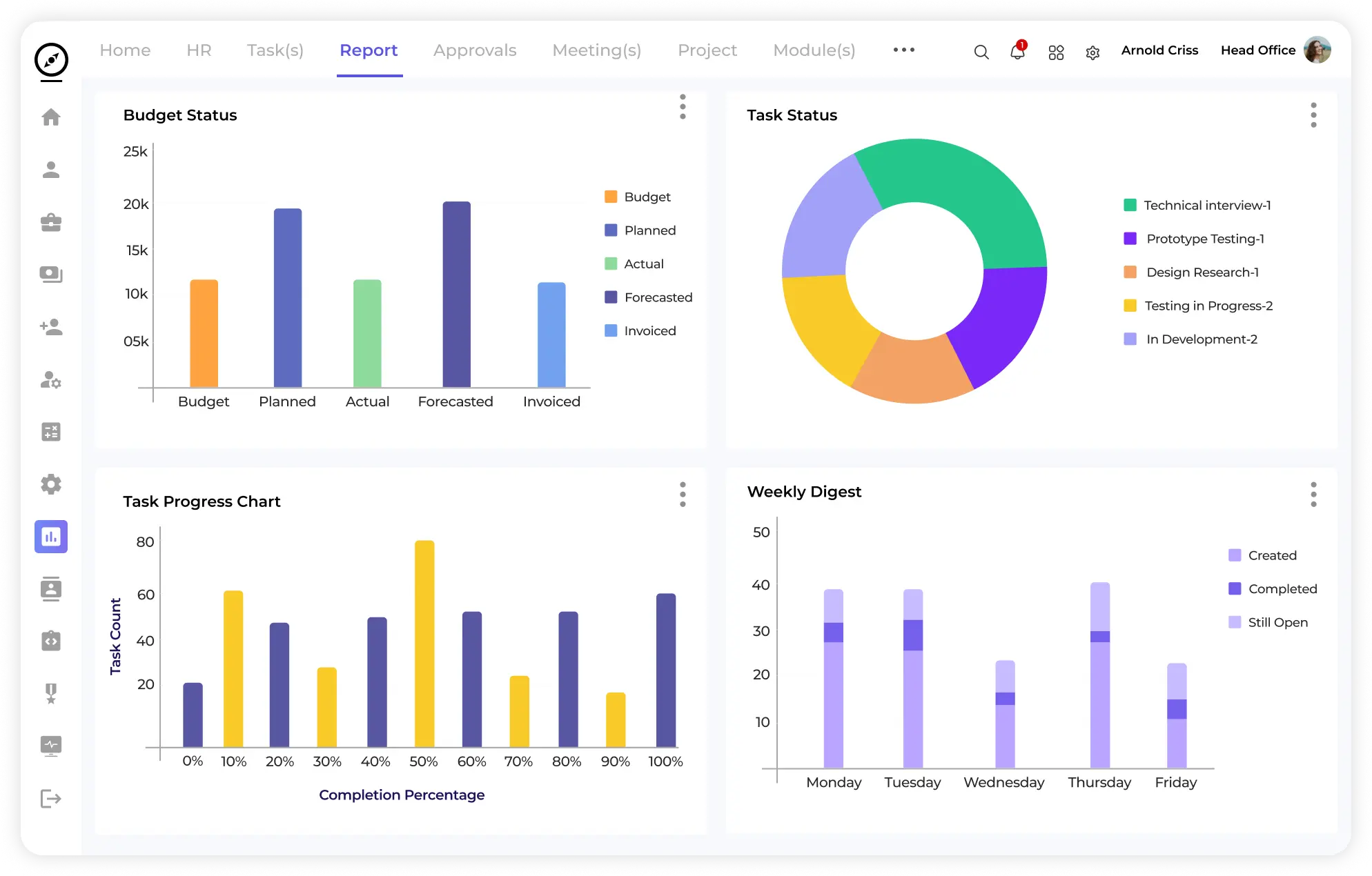 Report Builder Tool

to Transform Data into Actionable Insights Impulsively
Automate data extraction, analysis, and visualization. Connect to relevant data points and generate customized reports. Eliminate manual data manipulation & reduce human errors.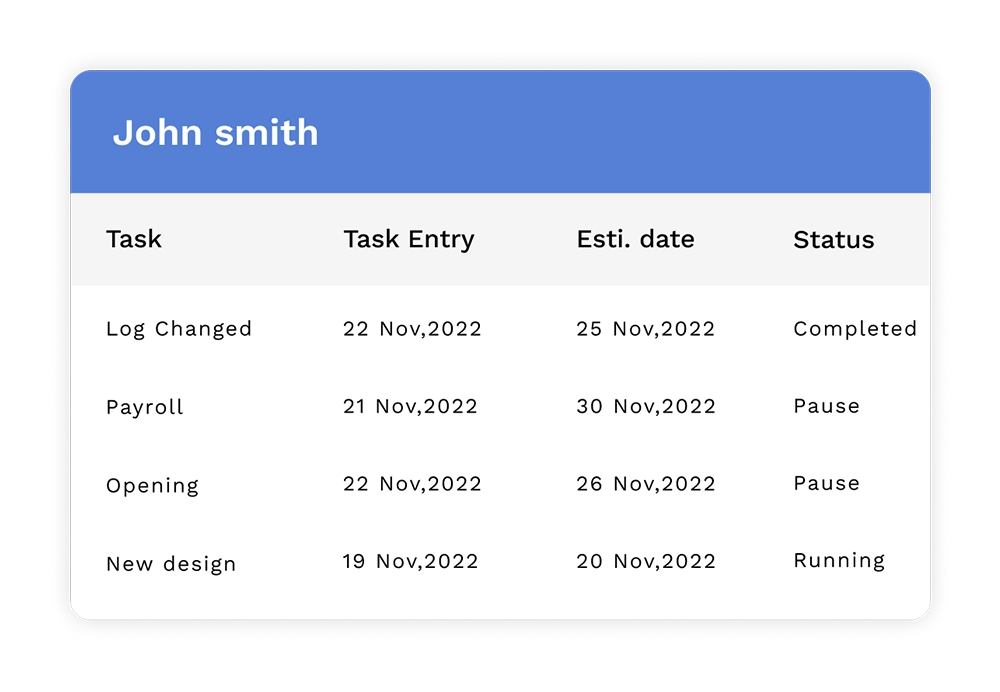 Detailed Insights
Generate detailed reports for informed decision-making. Uncover actionable insights with Report Builder tool.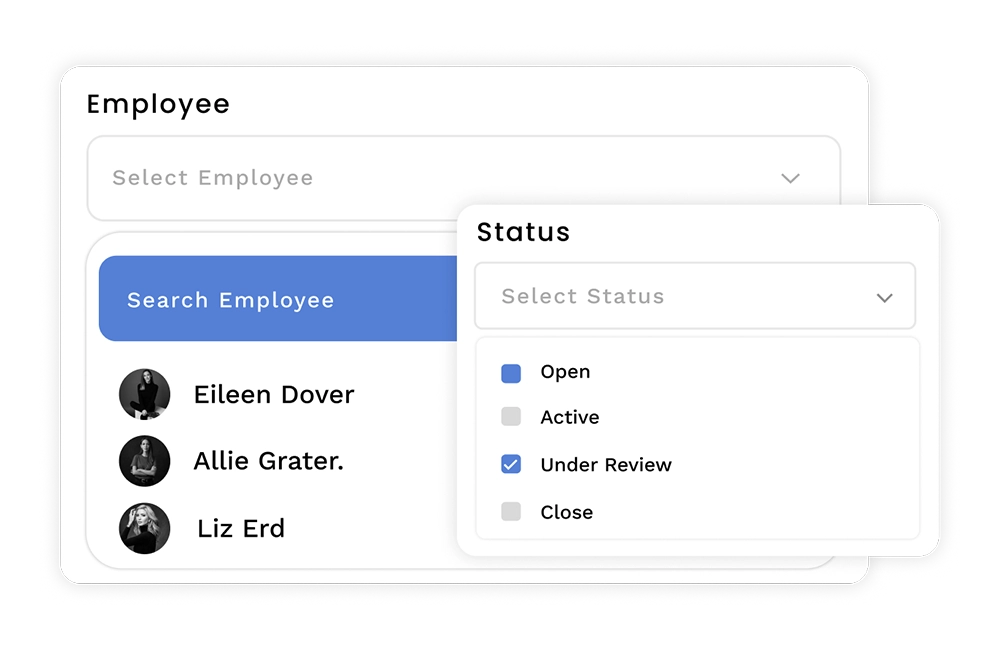 Data Management
Eliminate ambiguity & empower managers to make data-driven decisions with confidence through a robust reporting system.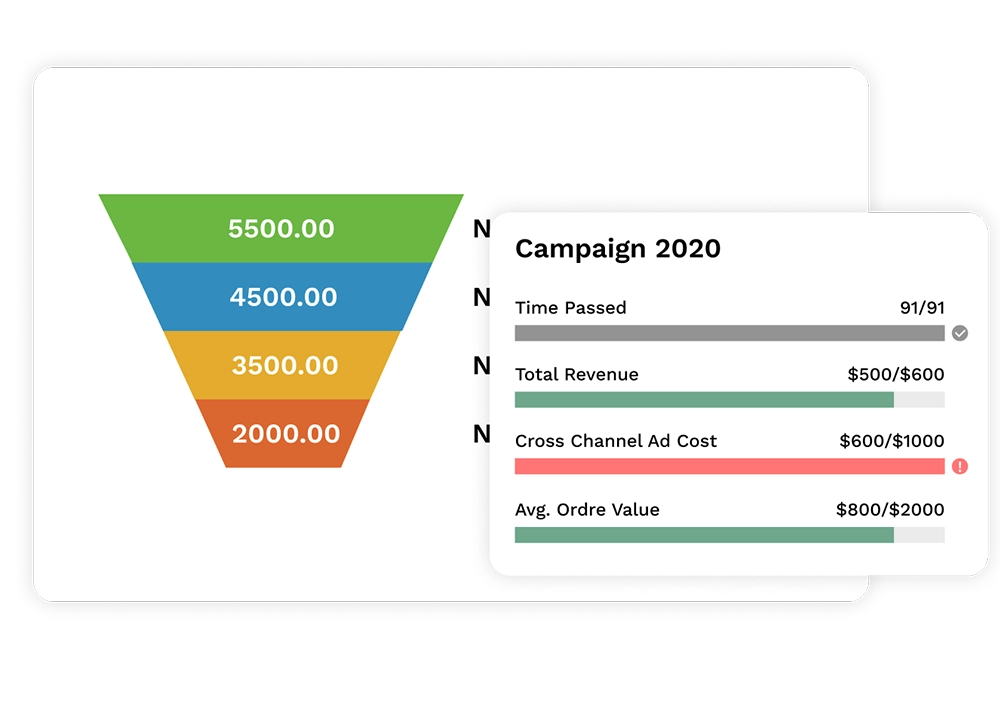 Visual Analytics
Efficiently analyze data visually and gain insights at a glance to make informed and wise decisions with our Report Builder.
Insightful Reports for
Driving
Business Growth

Real-time Insights
Unleash dynamic web reports with real-time data sources, empowering robust business analytics & informed decision-making using our report builder tool.

Report Delivery Automation
Report Builder accelerates workflow by automating report delivery via email, ensuring efficient report distribution to colleagues, clients, and stakeholders.

Customizable Reporting
Tailor reports to fit your needs. Feature column-based, summarized, and graphical data for dynamic web-based applications with the report builder tool.

Event Based Reporting
Preset and specify conditions to activate actions and tasks. Generate event-driven reports, providing all concerned stakeholders with quick insights.

Dynamic Dashboard Creation
Enable user self-sufficiency with interactive dashboards, leveraging available datasets and priority parameters for dynamic report building.

Report Exporting Simplified
Export customized reports in multiple formats (HTML, XML, PDF, spreadsheet, delimited text, PostScript, RTF), simplifying further processing.
Create,
Manage & Publish


reports in One Place

Cross-channel Reporting
The report builder allows cross-channel reporting to track and analyze data from website traffic, social media, email campaigns, all within a single report. This provides a complete view of a company's performance across all multiple channels and helps identify areas for improvement.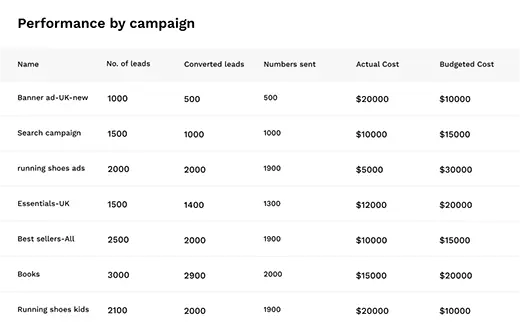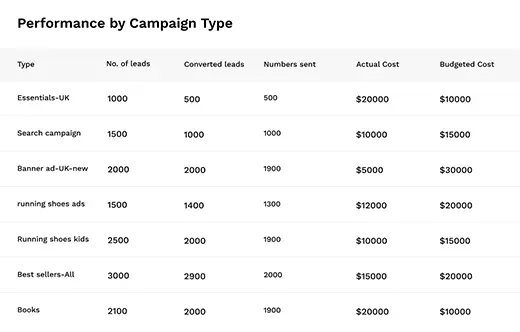 Multiple Report Templates
Unlock versatility in the report builder by utilizing multiple report templates to create candidate profiles quickly and accurately. Streamline the candidate assessment process with tailored questions and organized information for effective decision-making.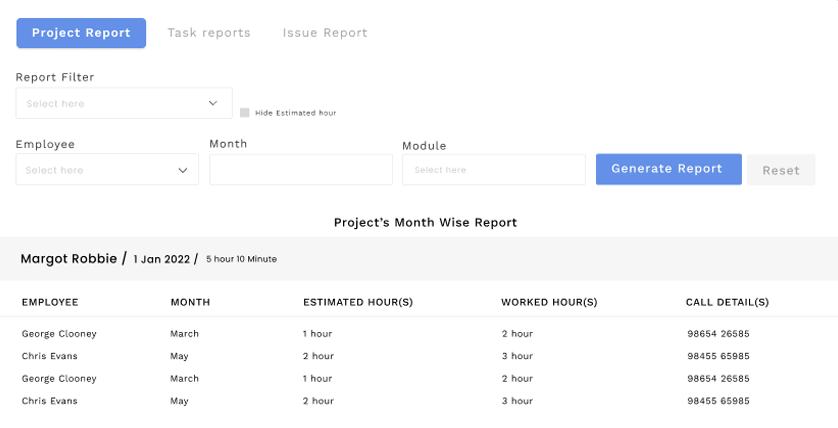 Data-Driven Decisions
Unleash the potential of the report builder to analyze data from various sources, unlocking valuable insights that enable businesses to make informed decisions and take proactive steps towards enhancing overall business performance. Gain actionable intelligence, drive growth, and simplify decision-making.