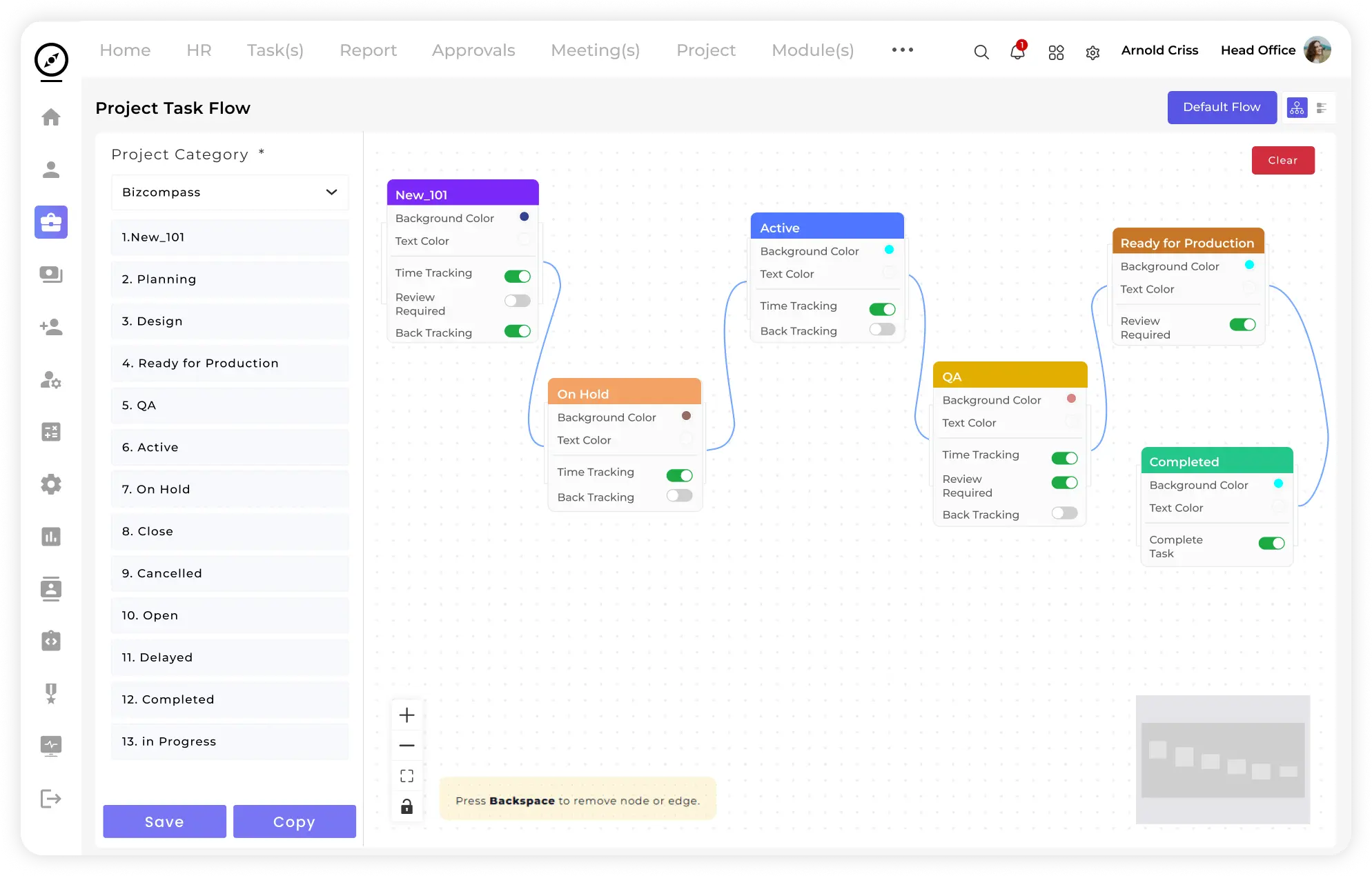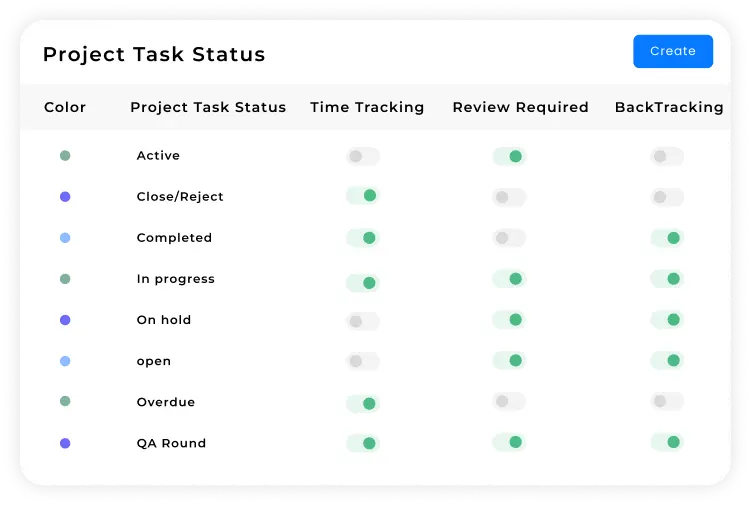 Visual Workflow Builder

to Automate Business Processes and Operations
Effortlessly streamline your business processes, eliminate bottlenecks, and enhance productivity. Automate tasks, track progress, & optimize efficiency for streamlined operations.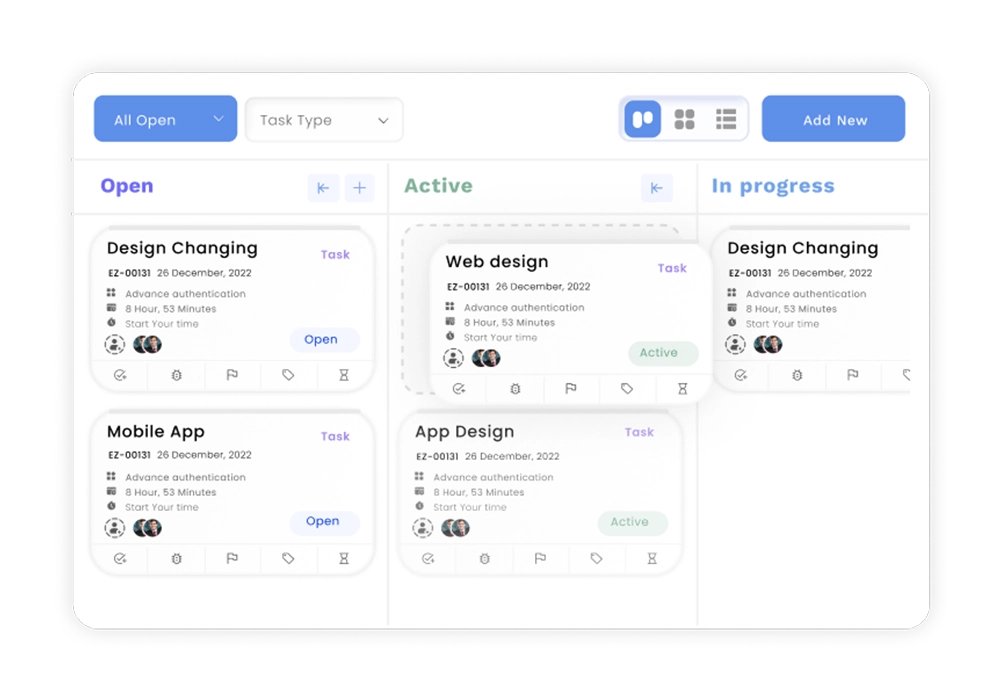 Eliminate Repetitive Tasks
Design personalized workflows to tackle repetitive tasks, improve decision-making and save valuable work hours.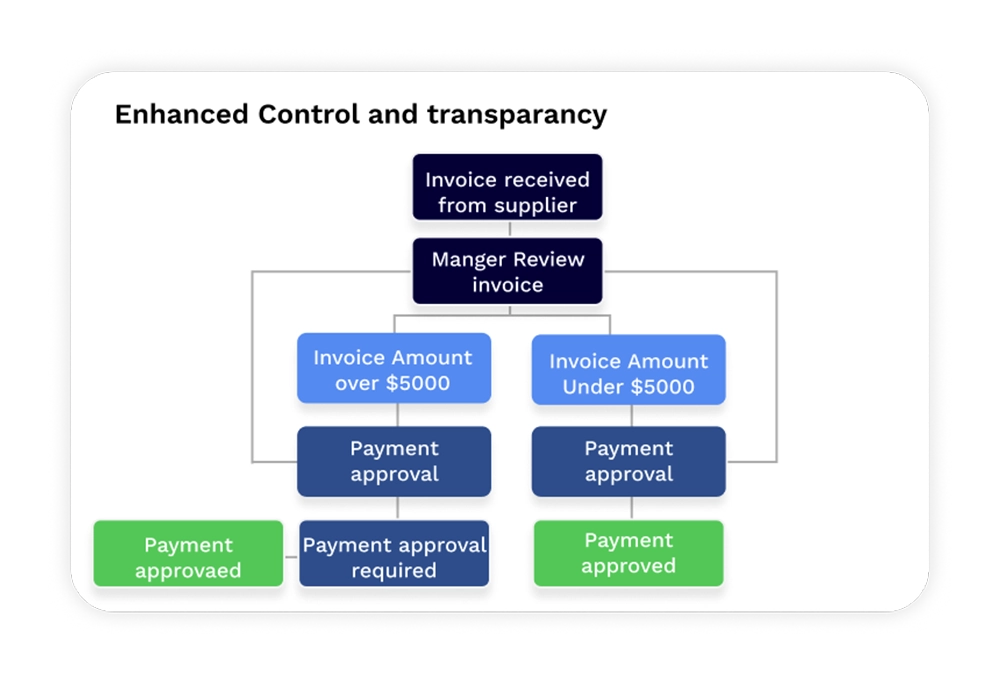 Improved Transparency
Monitor processes, manage expenses, improve accountability & ensure visibility at all levels for smart decision-making.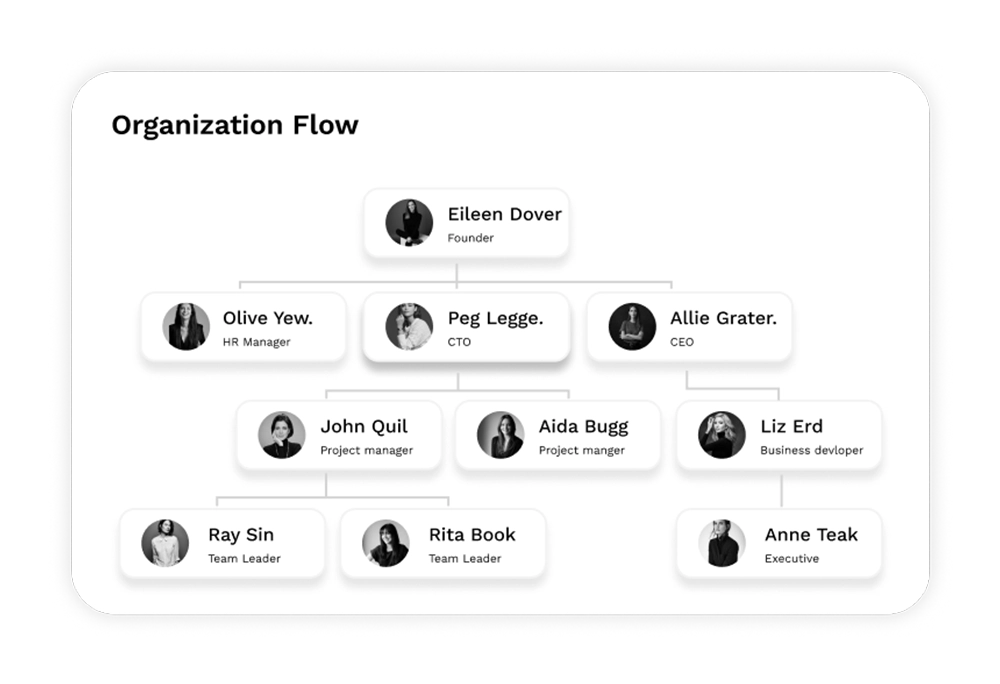 Reduce Human Errors
Workflow automation solution eliminates human errors & streamlines regular business processes to boost efficiency.
Effortlessly manage
workflow and increase efficiency

Customize Notifications
Tailor alert messages & notifications to keep users informed about workflow events and streamline communication with our Workflow automation solution.

Define SOPs
Efficiently showcase all department specific activities and organization's standard operating procedures using Bizcompass workflow automation solution.

Manage Email Flows
Leverage Bizcompass workflow management system to automate contextual email workflows, simplifying responses and clarifying each stage of assistance.
Manage Data, Execute
Tasks &
Report Success

Tailor Recruitment Process
Make precise adjustments to the recruitment procedure to meet the specific needs of your organization. Configure custom notifications, reminders, and approval workflows for a personalized recruitment experience.

Personalize Onboarding Experience
Create tailored onboarding flows to provide a warm and supportive welcome for new employees or clients. Customize documentation, assign mentors for training, and track employee progress throughout.

Efficient Project Management
Manage projects and track associated tasks from start to finish. Assign tasks, monitor progress, and identify bottlenecks. Share updates, exchange feedback, and foster effective teamwork for successful project execution using our robust project management features.

Deal Approval Workflow Management
Effectively handle deal approvals with precision and efficiency. Streamline the process of reviewing and obtaining necessary approvals from management while ensuring proper communication and enhanced customer experience while maintaining a clear audit trail.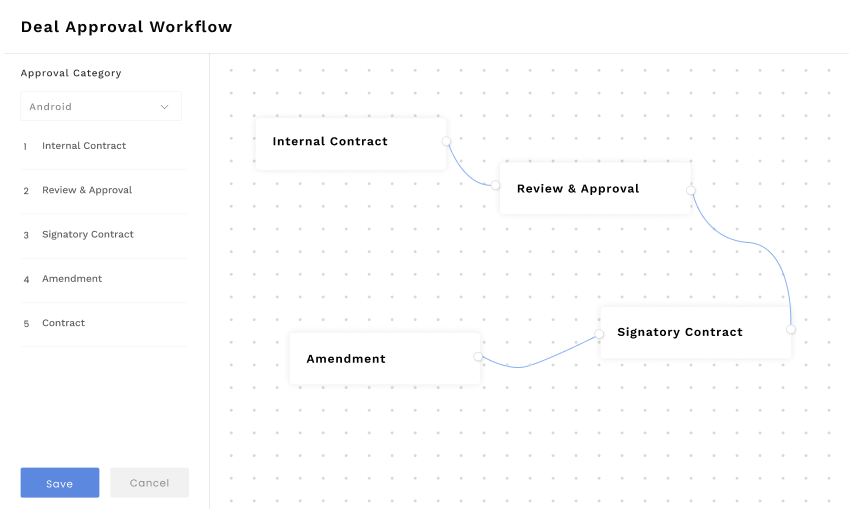 Streamlined Purchase & Bill Approval Processes
Optimize the authorization and documentation of financial transactions with streamlined purchase and bill approval workflows. Automate approval routing, enable document tracking, and ensure accurate record-keeping for smoother financial operations.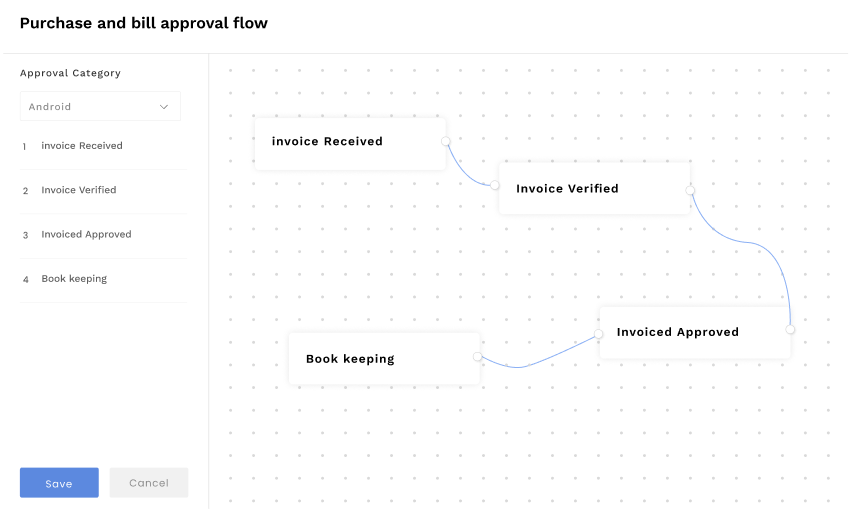 Email Tasks Automation
Automate repetitive email tasks to save time and effort. Set up automated responses, schedule follow-ups, and create personalized email workflows to streamline your communication and improve email management efficiency.