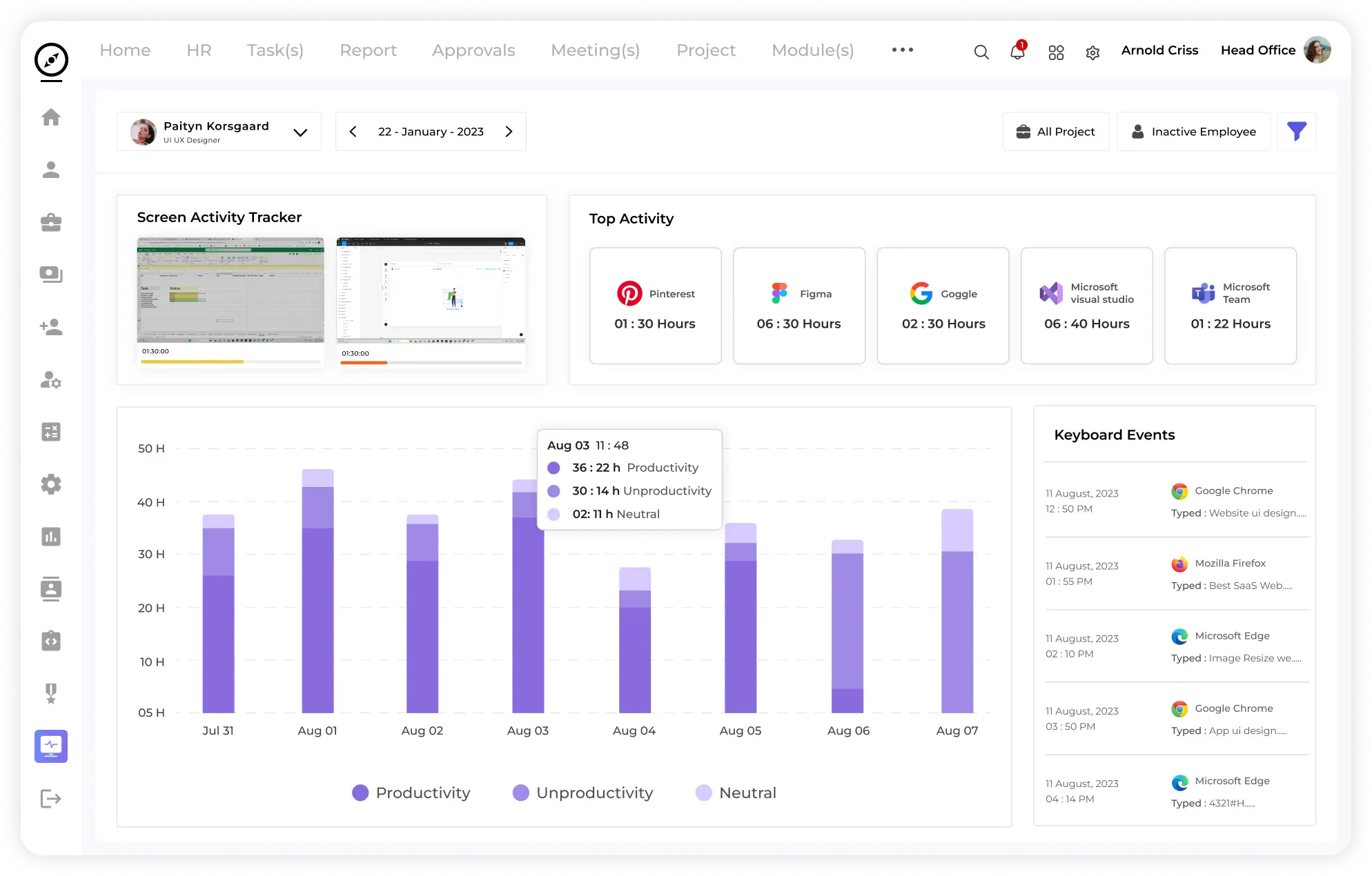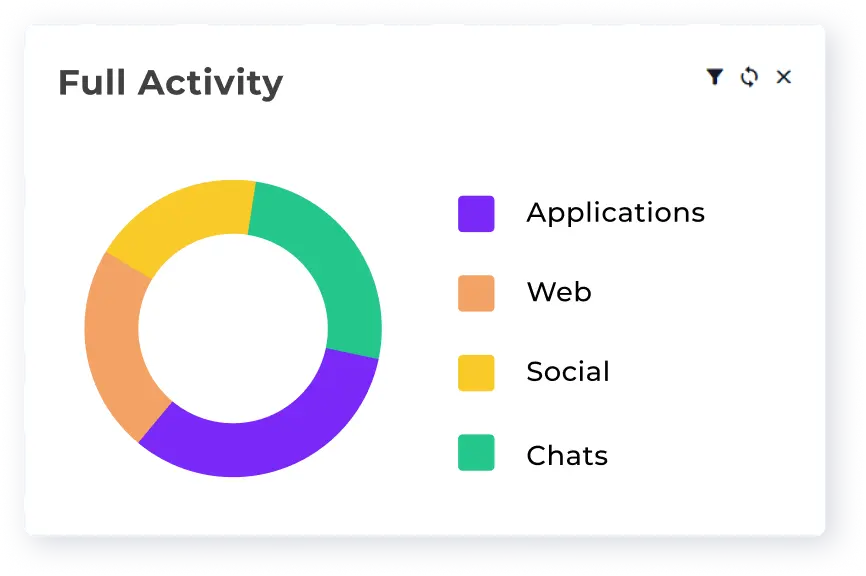 Employee Monitoring Solution

to Track Productivity and Workforce Analytics
Track key metrics like task completion & time taken, set goals, measure progress, and provide timely feedback to enhance individual/team engagement and boost overall motivation.
Employee Activity Monitoring
Log employee activities comprehensively, identifying inefficiencies and optimizing workforce productivity.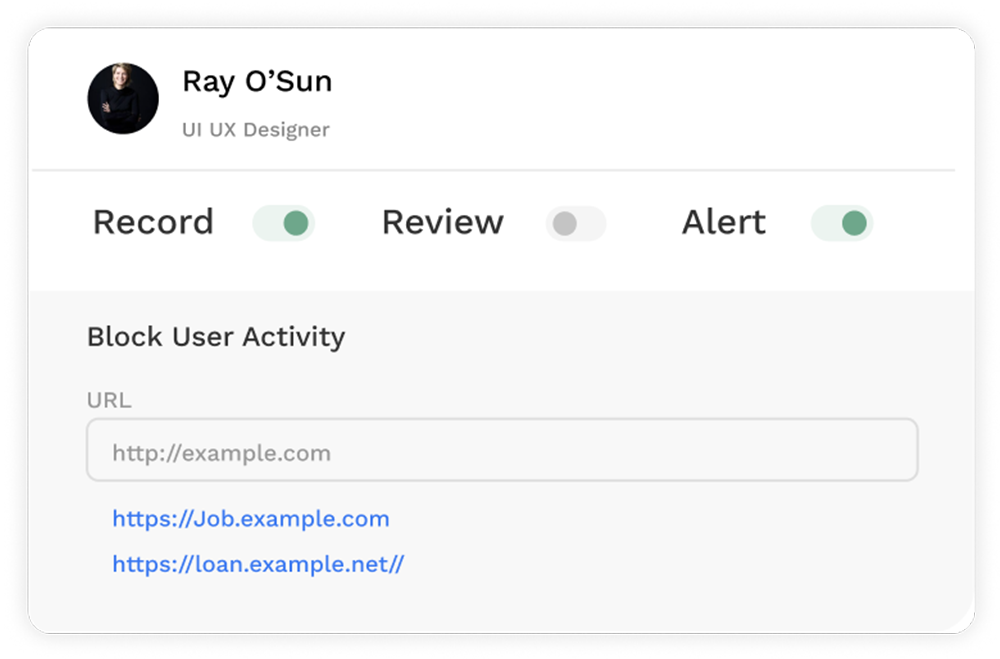 User Activity Tracking
Record activity, conduct reviews, receive incomplete tasks or deviations alerts & enforce restrictions for violations.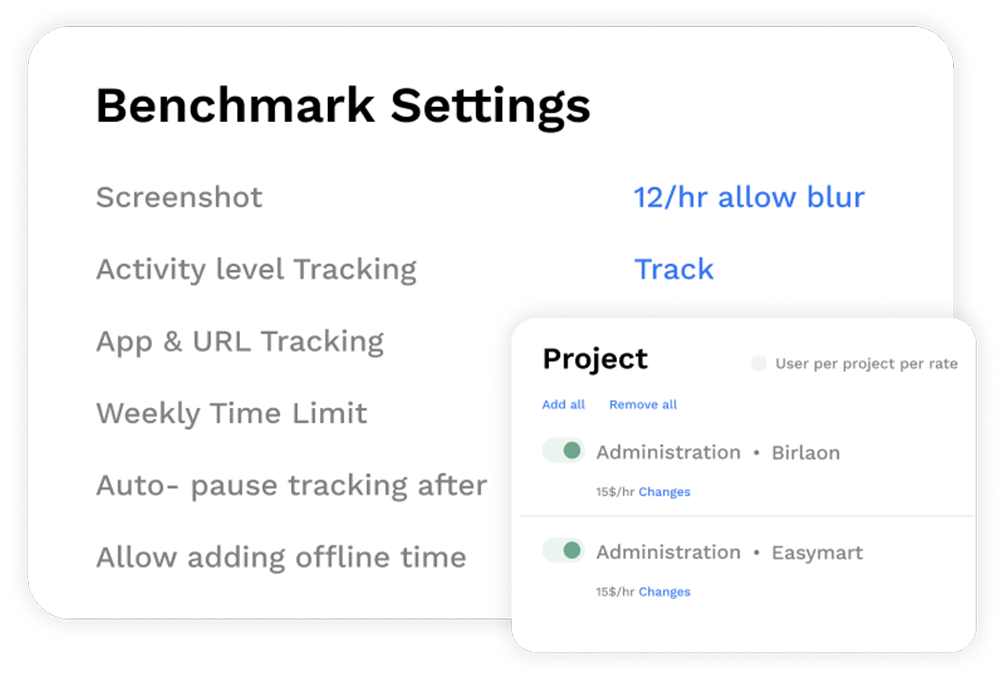 Benchmark & Goal Setting
Define industry or team-specific standards based on historical data. Set measurable goals to drive performance.
Easily Track Activity to

Achieve Your Goals with

Keyboard Strokes Tracking
Our activity tracker captures and records all keyboard activities by your employees to monitor daily activities and measure productivity.

Mouse Clicks Report
Effortlessly track and analyze employee mouse clicks using our mouse-clicking feature to get an exact number of clicks with our Activity Tracker.

Real-Time Monitoring
Monitor real-time employee activities and insights with ease through actionable analytics to enhance productivity and boost overall performance.
Track & Record employee's
Activity

Generate Productivity Reports
Access detailed reports that showcase work-related activities, including task logs, project durations, and system usage. These reports enable effective time management and goal achievement.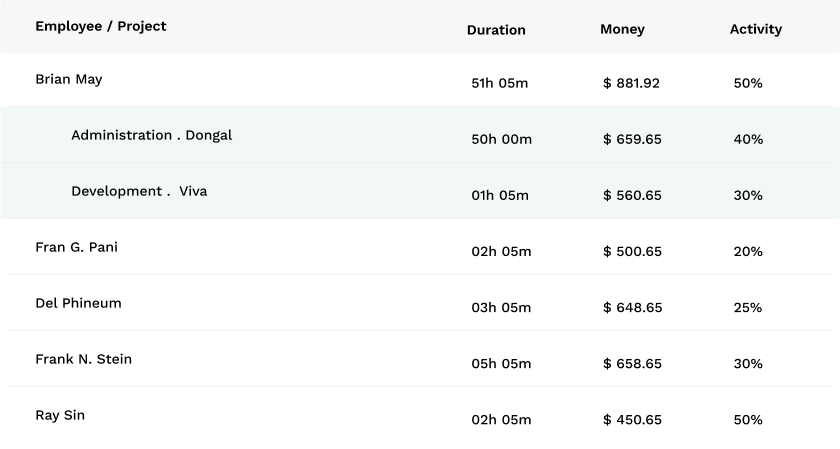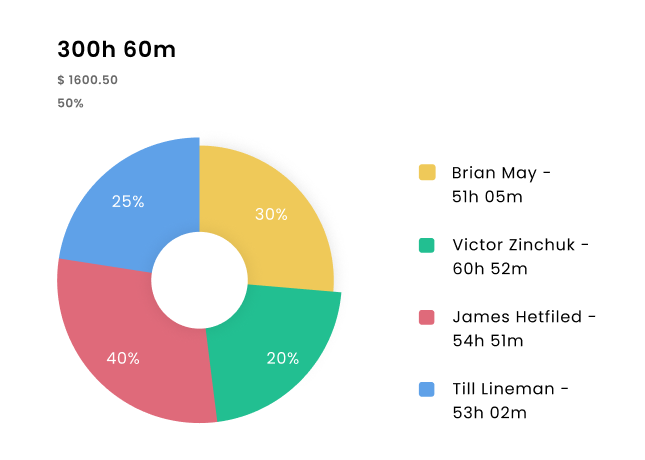 Capture Random Screenshots
Enhance progress tracking with the activity tracker's screenshot feature. Capture random screenshots to provide evidence of completed work and gain practical insights for promoting accountability.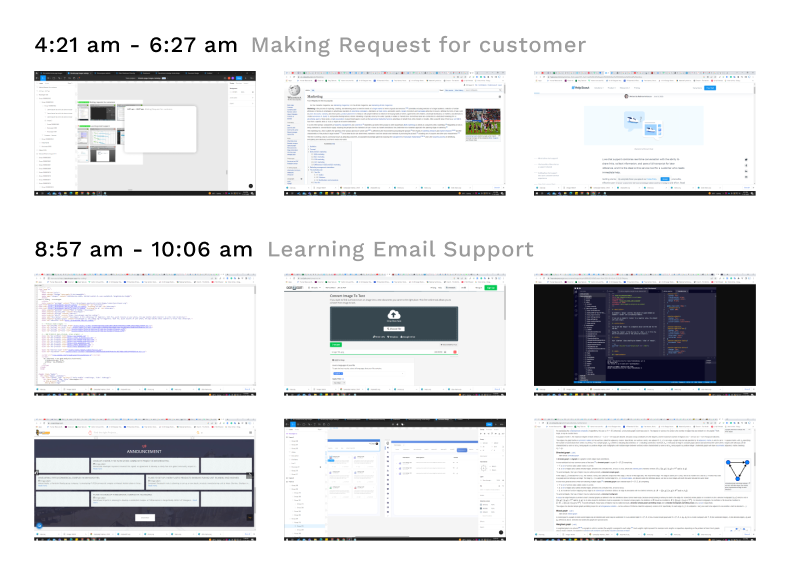 Monitor Application & Website Usage
The activity tracker records employees' application and website usage, tracking the duration and frequency of usage. Gain valuable insights into how time is spent on specific applications or software, facilitating productivity analysis.